Excited to start working with the circular economy yourself? Below you will find a number of useful tools to help your organisation take the next steps. We offer the following overview purely for inspiration. You can find a complete overview on the Flanders Circular website.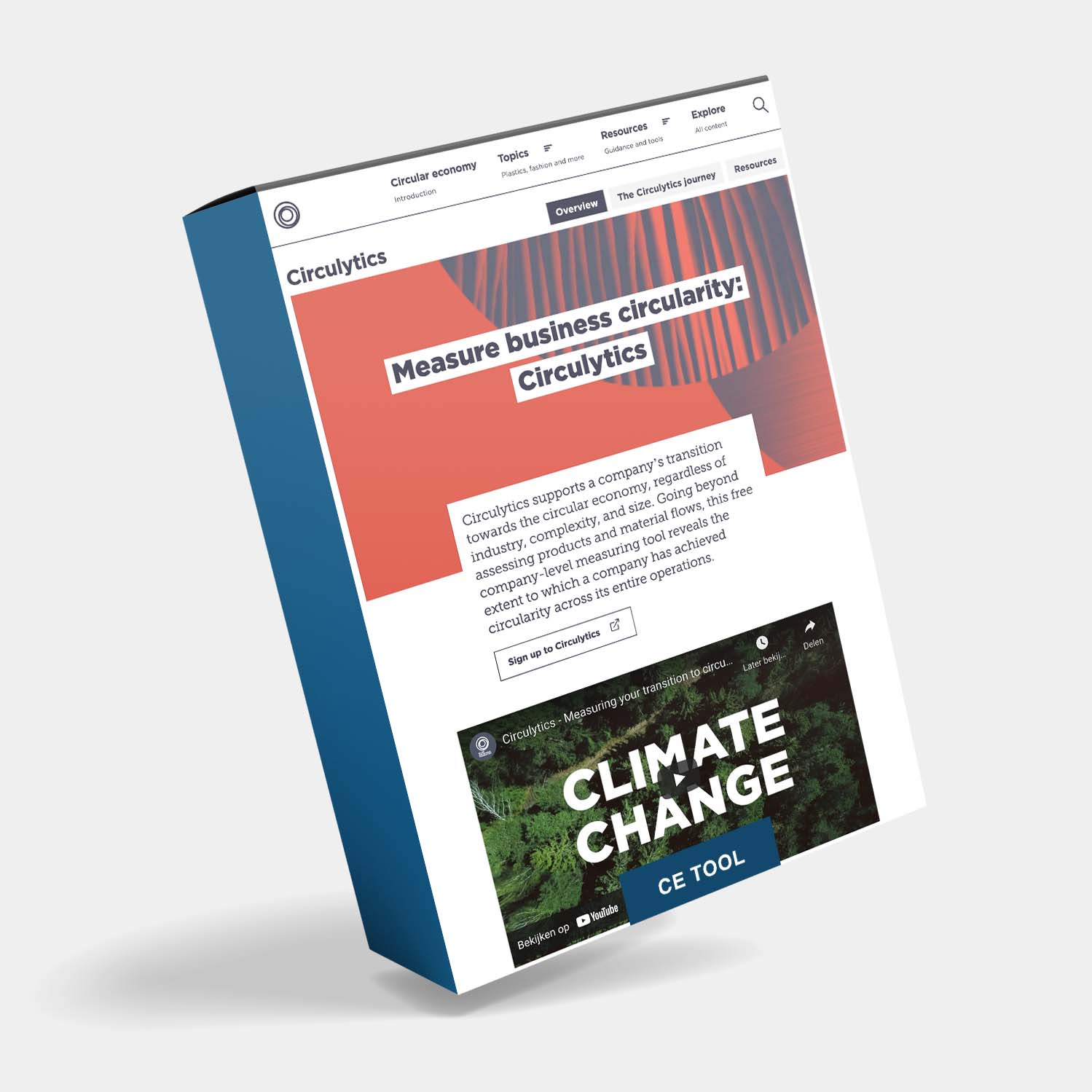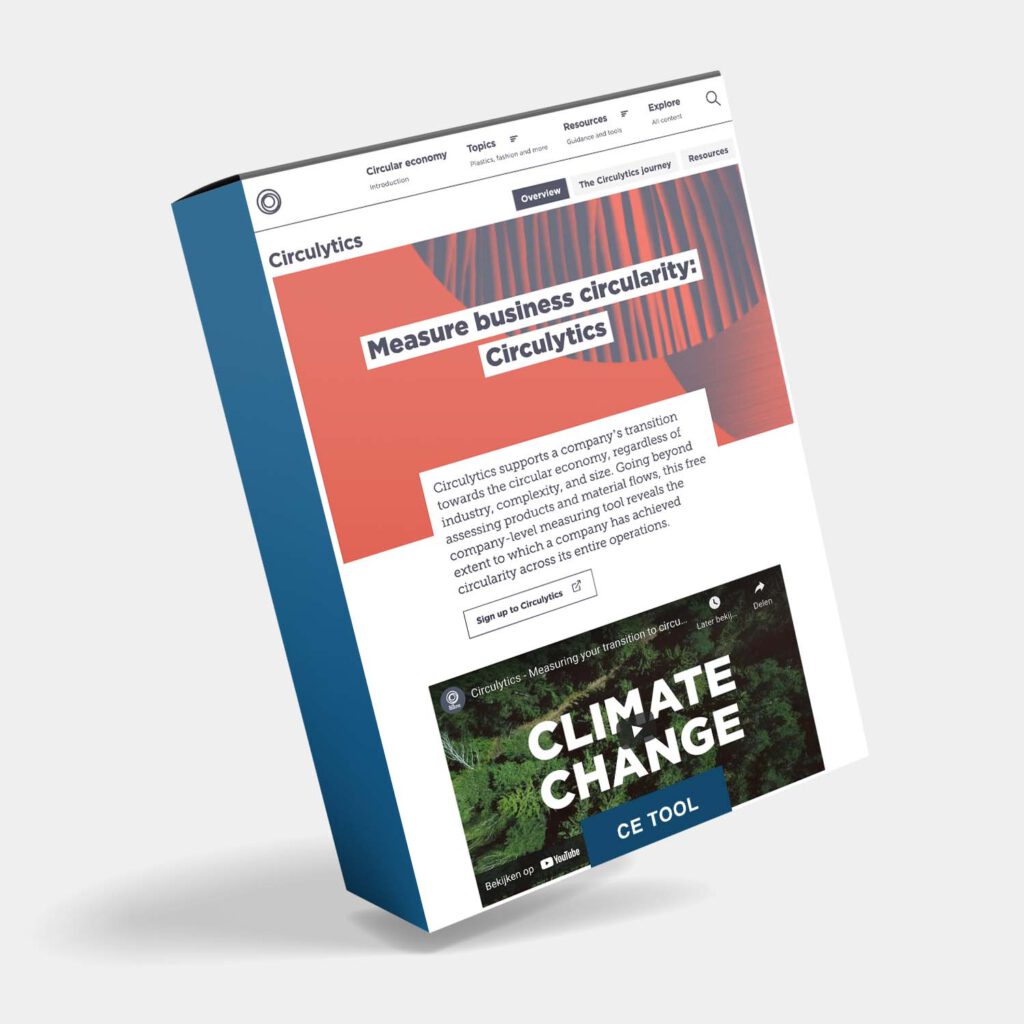 CIRCULYTICS TM
A company-wide assessment of circular performance
Circulytics is a holistic assessment tool that supports companies in their transition to a circular economy. The tool measures the degree to which a company is circular across all of its activities: it therefore goes beyond the monitoring of material flows or product assessments.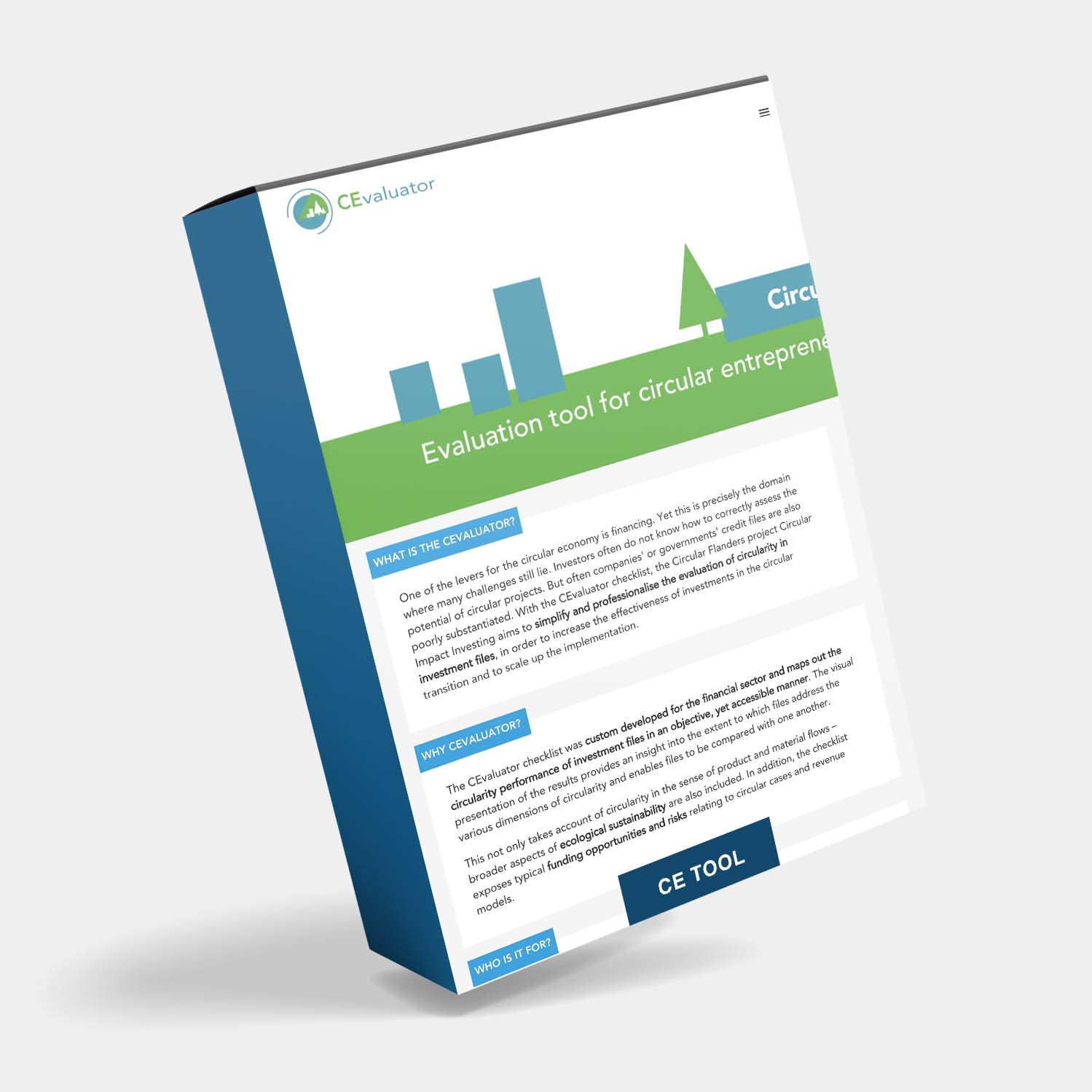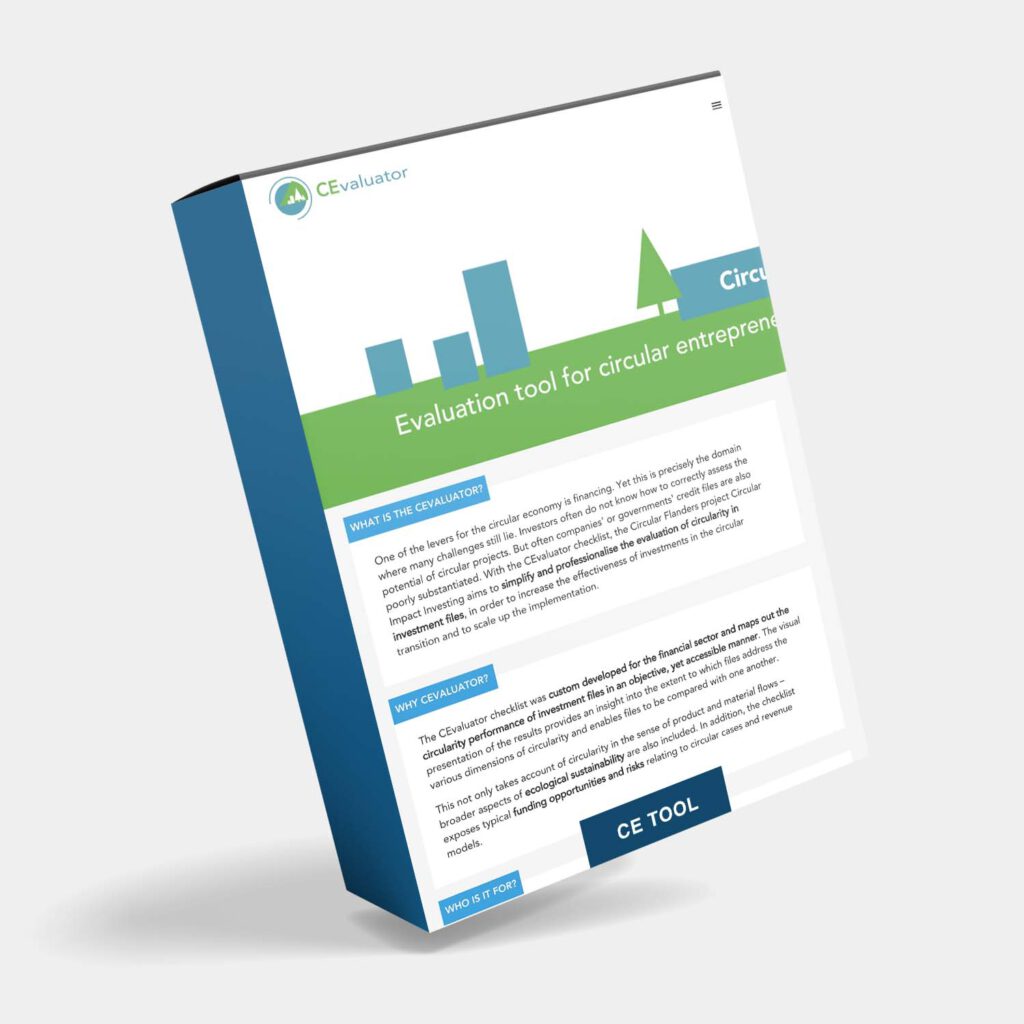 HET CEvaluator
First aid for financing circular projects
How can you as a company best prepare to finance your circular plans? And what criteria should your lenders consider? The CEvaluator will help you get started. The tool is in line with the European Commission's categorisation system.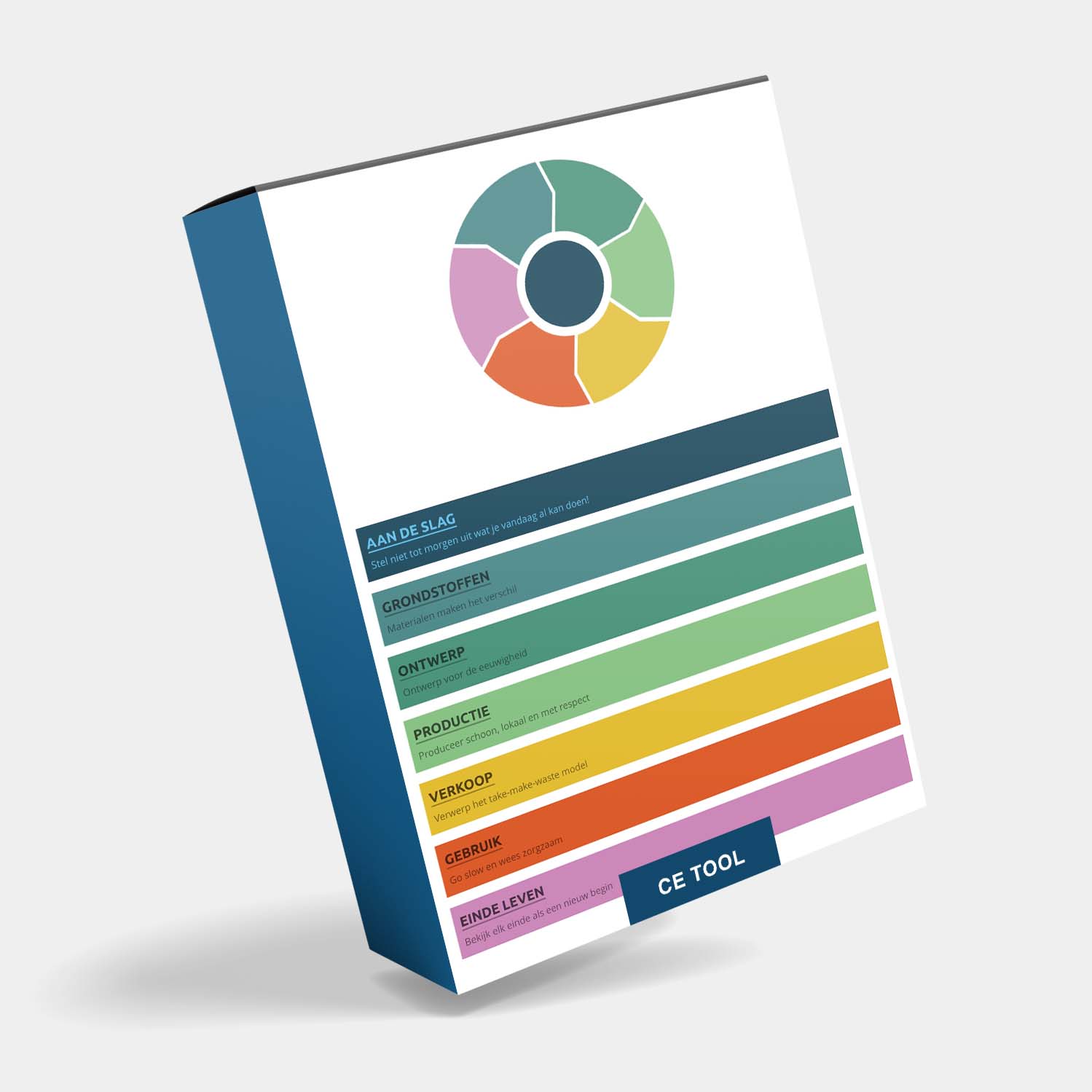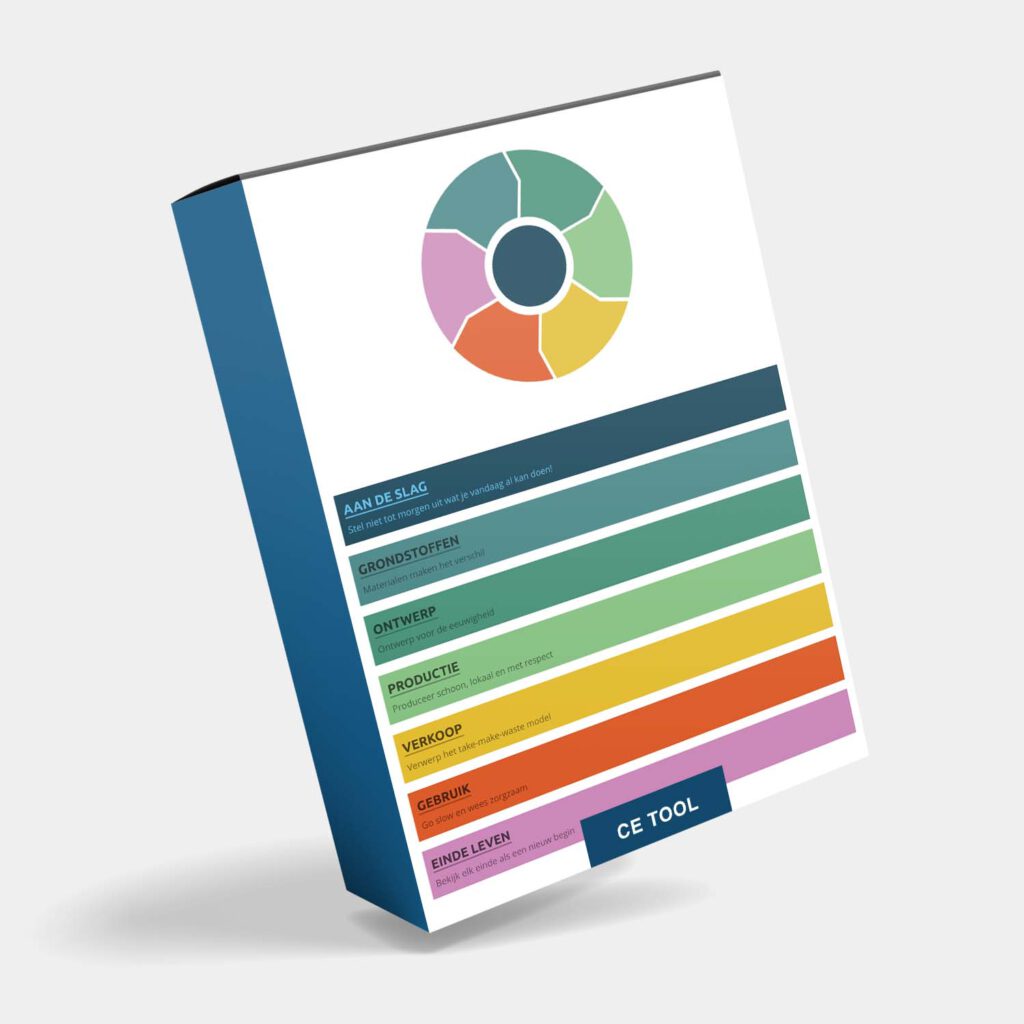 CLOSE THE LOOP
The Guide to a Circular Fashion Industry
In a circular fashion industry, designers, manufacturers, retailers and consumers alike consider the full life cycle of a garment. With 'Close the Loop', Flanders Circular and Flanders DC guide you through the principles of this sustainable approach.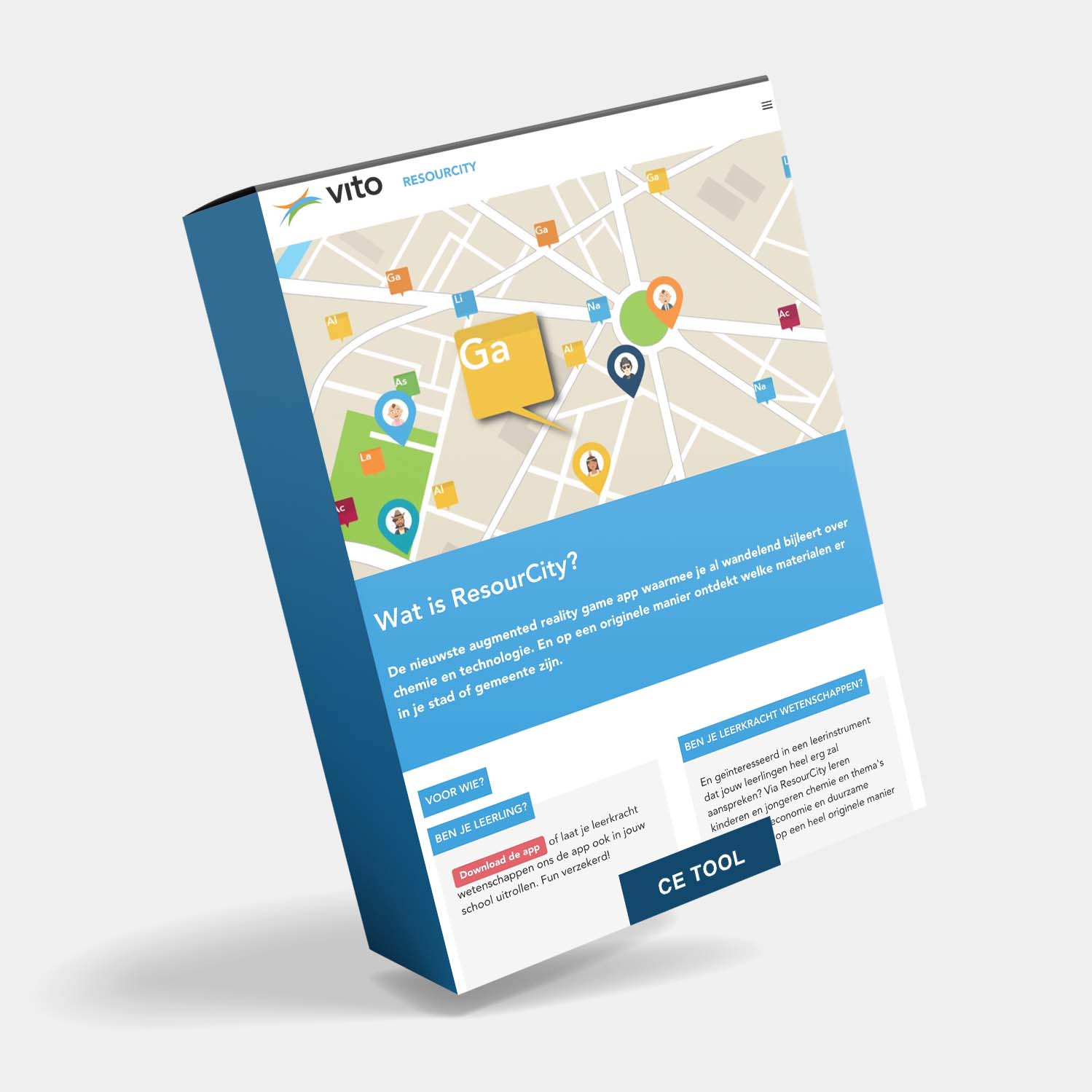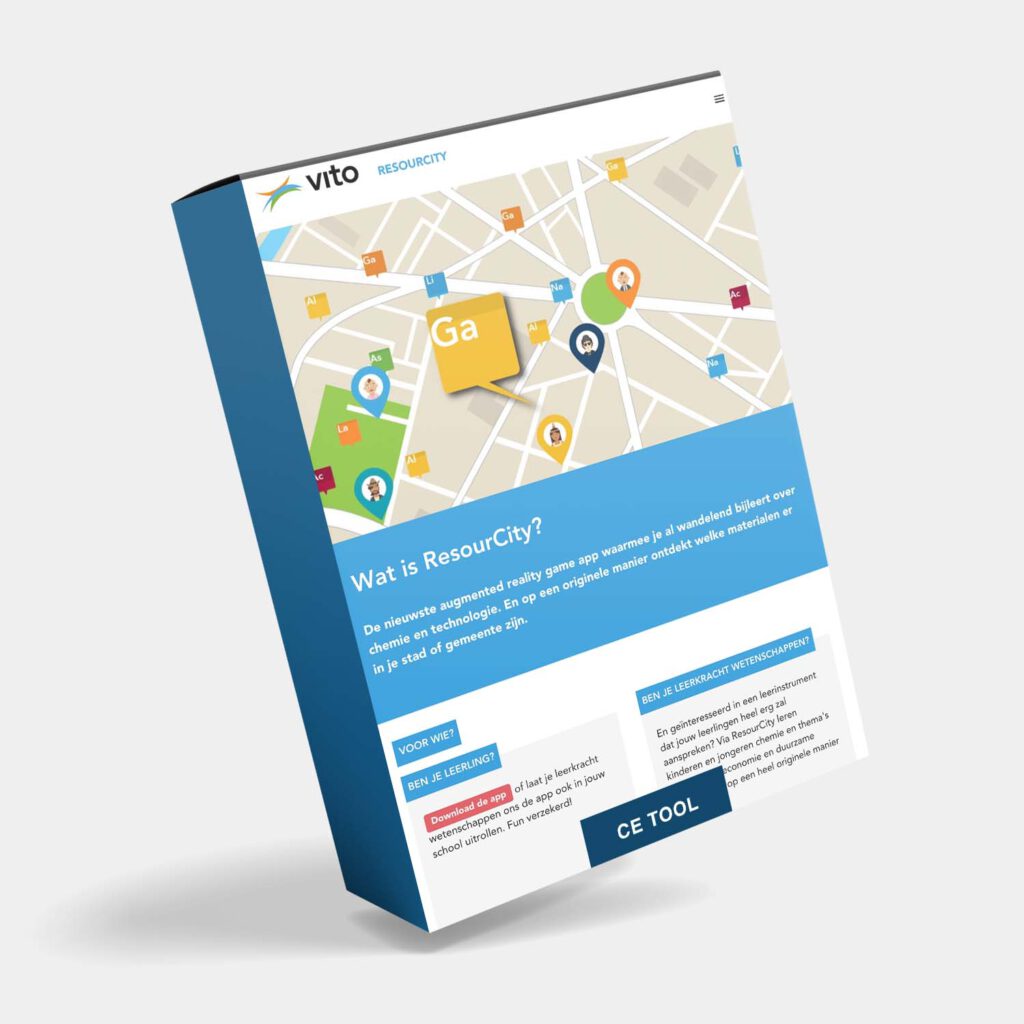 RESOURCITY
An augmented reality game app about chemistry, technology and circular economy
Resourcity is the latest augmented reality game app (like Pokemon Go) that teaches you about chemistry and technology while you walk. And discover in an original way what materials are out there in your town or city.
Discover more tools on the Flanders Circular website.